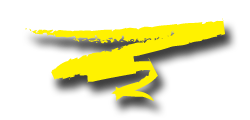 Something about the tools for advertisers and clients
---
Module "Ads" was designed to generate additional income related to ads placed on your portals on the Internet.
We assumed that a single portal advertising can post different types of customers. Therefore, you can easily manage their list from a jCMS and keep track of statistics related to the impressions of their ads. How to do it - we'll show you here!
Each company can have multiple banners (image files described additional attributes) and its banners can be presented in many places. In jCMS, the collection of banners is rotator. Rotator determines where, how often and how the customer's banners are presented.
For a full run rotators is also needed intervention of programmer, but it is limited to write 4 lines of code.
See how in a few minutes to set up a new ad:
1. Add client
4. Wyświetl reklamę na stronie www
5. Sprawdzaj statystyki bannerów
6. Sprawdzaj statystki rotatorów