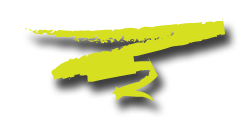 Why jCMS has called "j"?
---

"j" from the jPalio
jCSM is based on jPALIO Technology Platform. "j" comes from here. PT jPALIO is a framework that develops for several years and has been welcomed by many prestigious clients (including TP SA, Pools Sports SA, the Polish Press Agency) and partners (IBM, Sequence, jPALIO Business Solutions).
JPALIO Technology Platform is a development environment (jDesigner) programming language (jPALIO) and the way of thinking! No need to restart the server after changes in the application, the possibility of programming in Groovy and Java, appending your own plug-ins and modules in Java, and the most importantly - the speed and simplicity. Implementation in a few minutes provides storage of the code in the database, and simple programming and hassle-free system maintenance - jDesigner - with built-in database design, execute SQL queries and rights management.
Join us! Download the full version of PT jPALIO from http://jpalio.torn.com.pl/install/palio.zip and use it for free for non-commercial purposes! Take part in testing new versions and exploring new opportunities with each release!
For those who like to read a link to the documentation: http://doc.jpalio.com
For those who do not like to read instructions, organize training jPALIO PT programming. Come to us - we will teach you everything!